I've been playing with a few of the newest DNA clustering tools this winter, hoping they could give insight to my paternal family. My father's family has a high-degree of pedigree collapse, and his parents were likely first cousins, once removed (1C1R). Other branches of his family tree also intermarried often, resulting in DNA results that are challenging to interpret.
I ran Genetic Affairs' auto-cluster tool on my father's AncestryDNA test with range set to 50 – 250 cM. The tool returned 206 matches, ordered below by cluster. I have also identified "super clusters" and labeled these areas A-D: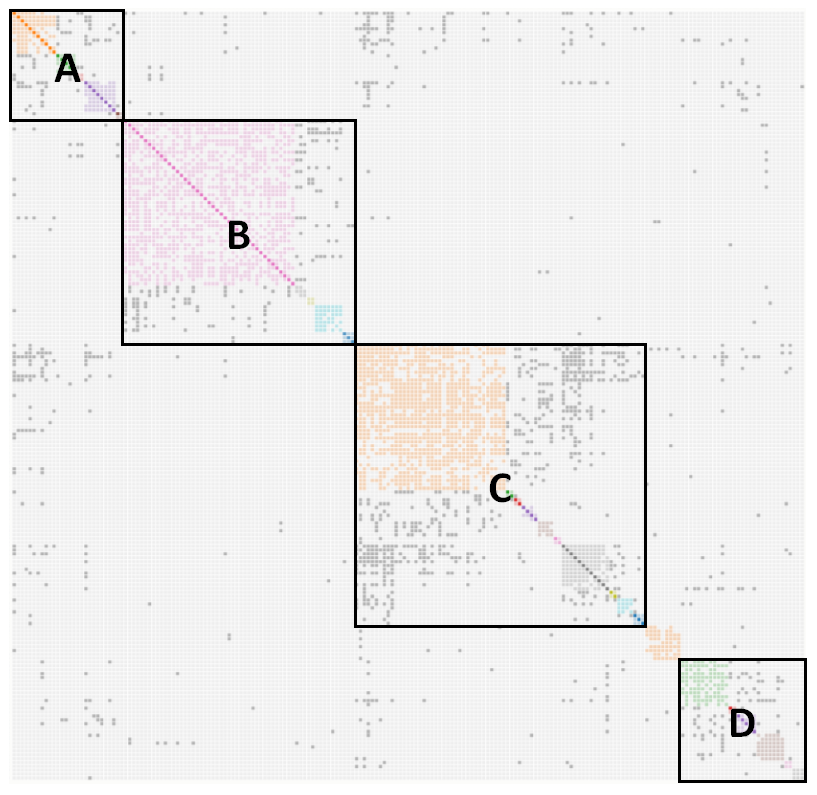 Genetic genealogist Dana Leeds has a series of blog posts about analyzing super clusters, so I'm taking a cue from her and breaking my analysis into these smaller, more manageable chunks. Today, let's look at Paternal Super Cluster A.
Continue reading

Analyzing DNA Auto-Clusters with Pedigree Collapse: Paternal Super Cluster A