MyHeritage has an intriguing new feature — MyHeritage In Color. As its name suggests, this feature adds color to black and white photos.
I decided to colorize the only childhood photo I have of my granny Ethel McMurry. It shows her with mother Lula McKaskle McMurry and younger brother John Wright "Unc" McMurry. I'm not sure where the photo was taken. There are telephone wires in the background, so it wasn't on their farm in Liddieville, Franklin Parish, Louisiana. But John, born in 1918, appears about 3 to 5 years old, which dates this photo to the early 1920s.
Here's the before and after with MyHeritage In Color: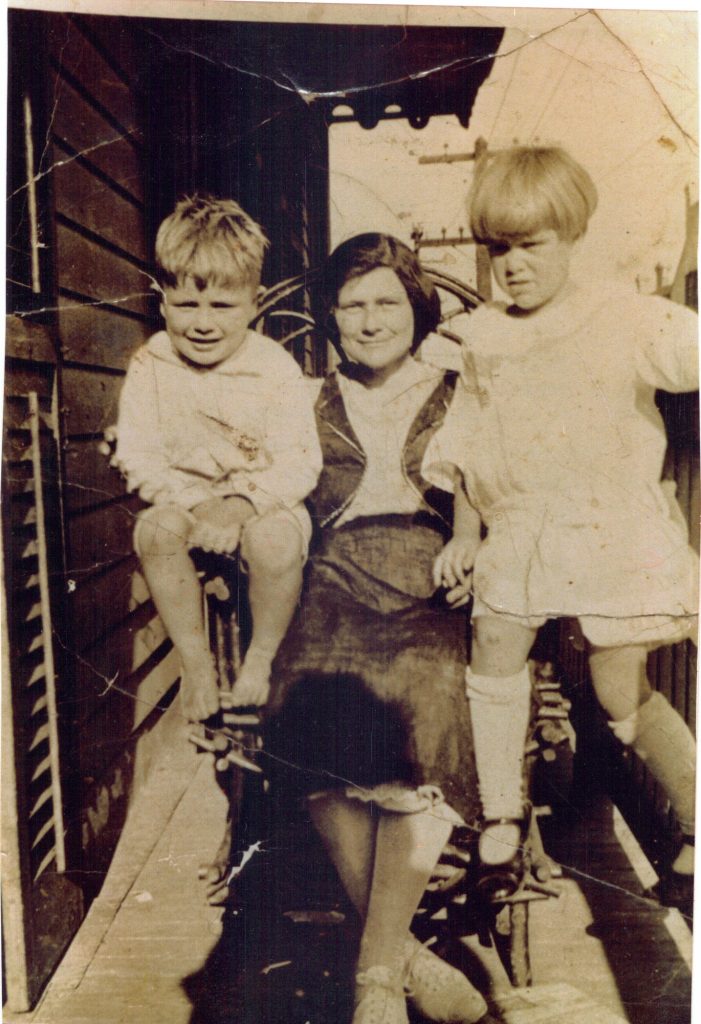 Wow! The photo is so vibrant and has so much life. I wonder if that's a function of our modern-day brains thinking "old" when we see black-and-white photos, but "current" when we see color. The colorizing algorithms had trouble with Granny's left leg, around Unc's knees and hands, and with Lula's left ankle. But, overall, I love the effect. And now I wonder if Granny was a blonde in her early years…
Upload your own photos to MyHeritage In Color and give this new feature a try. I'd love to see your results!