My maternal grandmother, Dorothy Jean Hendry Smith, passed away this morning at her home on Smith Hill in Liddieville, Louisiana. Her obituary follows: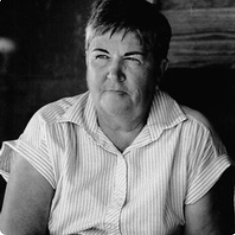 Dorothy J. Smith
1935 – 2019
Funeral services for Dorothy J. Smith, 84, of Liddieville, will be held 2 pm Thursday, May 23, 2019, in Boeuf River Baptist Church, with Rev. Bruce Cardin and Rev. Kevin Goodman officiating. Interment will follow in Ogden Cemetery under the direction of Gill First National Funeral Home. Visitation will be 1pm until time of service at the church.
Dorothy was born April 9, 1935, in Winnsboro and passed from this life on May 21, 2019, at her residence in Winnsboro.
Mrs. Smith was a member of Boeuf River Baptist Church and caretaker of Ogden Cemetery. She was a hardworking wife and mother, making sure all eleven of her children were well taken care of. She enjoyed hunting and fishing with her husband.
She is preceded in death by her husband James P. Smith, Sr. and one daughter, Gwen Horne.
Survivors left to cherish her memory include her children: James Paul "Buddy" Smith, Jr. of Gilbert, Debbie Wood of Winnsboro, Brenda Cook and husband Jay of Longview, TX, Glenda Phillips of Minden, Jerry Wayne Smith, Sr. and wife Pam of Crowville, Kenneth Smith of Liddieville, Kathy Smith of Liddieville, Rodney Smith of Baskin, Roger Smith of Winnsboro, and Donald Smith and wife Angie of Liddieville; twenty grandchildren; eleven great grandchildren and four great-great grandchildren; a host of other relatives and friends.
Pallbearers will be Blake Smith, Dalton Smith, Jerry Smith, Justin Smith, Tanner Smith and Tom Cook. Honorary pallbearers will be Grant Fontana and Adam Wood.
Online condolences may be made at www.gillfirstnational.com.
---
But there's so much more to Mamaw that her obituary doesn't contain.
She was very proud of her large family — eleven children, including three sets of twins!
She worked hard as the wife of a farmer, running the household and helping out whenever needed.
She had quite the green thumb and maintained a vegetable garden full of tomatoes, okra, beans, and other yummy foods to feed her family. Once all their children were grown, she and my Papaw continued to plant large gardens and share with her children and their families.
She always had a cold pitcher of Tang mixed up for Papaw, and there was always a cake or something in the cookie jar for any grandchildren who visited.
She passed the afternoons on the porch in her rocking chair watching cars drive by, and she usually recognized whomever stopped by the cemetery, which she could see from her house on Smith Hill.
As caretaker of Ogden Cemetery, she knew where everyone was buried by memory. (Maybe I get my love of cemeteries from her…?)
She loved word search puzzles and always had a book in-progress.
She hosted large Smith family gatherings every Thanksgiving and Christmas, feeding crowds of 30+ with turkey, ham, duck dressing, and all the fixings.
She tracked all her children, grandchildren, and great-grandchildren's birthdays and called in to KMAR, the local radio station, to enter all her family members in birthday cake giveaways.
Mamaw had not been in good health for quite some time, so I am comforted knowing she is no longer in pain. I hope she's having a wonderful reunion in heaven with my Papaw and her daughter Gwen, my mother.