This entry is part of the 52 Ancestors in 52 Weeks series. This week's prompt is At the Cemetery. To see other posts in this series, view my 52 Ancestors in 2019 index.
---
I grew up visiting Ogden Cemetery — the burial place of many of my family members — often. It was just down the hill from my grandparents' home, and I sometimes went with my dad to place flags on veterans' graves for Memorial Day. I even did a special school project on gravestone rubbings in sixth grade.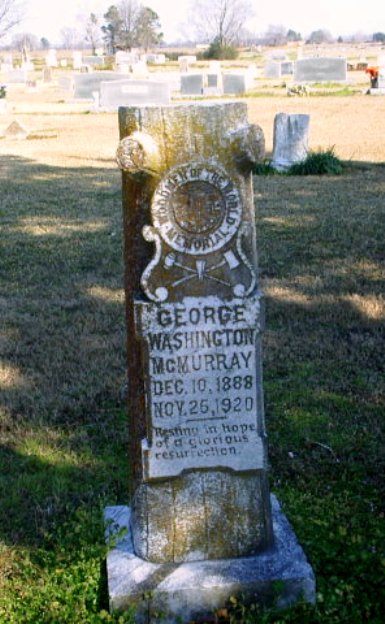 From a young age, I was always enamored by my great-grandfather's grave — probably because the marker was so distinctive and easy to identify. It was located under a cedar tree near the curve in the gravel road, and it was shaped like a tree trunk!
Now that I'm a genealogist, I know much more about these "tree trunk" grave markers issued by the Woodmen of the World. I also know more about my great-grandfather George Washington McMurry, father of my grandmother Ethel. And even though the cedar tree was removed several years ago, I can still find this grave marker easily, a memory ingrained from childhood.
Continue reading

George Washington McMurry: Distinctive Grave Marker at the Cemetery